COP26 has failed to save us from climate disaster – why we're walking out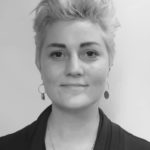 Hedvig Sveistrup, Greens/EFA Climate Campaigner
Dramatic end to COP26 in Glasgow
On the very last day of COP26, there was tension in the air and everyone in the room looked like they desperately needed some sleep. Not least those who had spent days and nights negotiating to achieve the best possible solution for their country and people.
Around 19:45 on Saturday evening, the President of COP26, Alok Sharma, tearfully announced the adoption of the Glasgow Climate Pact. But not until a last minute amendment from India had reluctantly been adopted by the 197 parties in the enormous plenary hall.
John Kerry, the delegate of the United States proclaimed that all parties should be "equally uncomfortable". The Global North seemed to be unhappy due to India's watering down of the mitigation efforts – they wanted a phase-out of coal and subsidies for fossil fuels, while India had the wording changed into a phase-down of unabated coal power and phase-out of inefficient fossil fuel subsidies.
After the COP: a reality check
Expectations were perhaps unrealistically high for this COP. Indeed, it is the first time that fossil fuels and coal are even mentioned in a final text. That is a huge milestone, albeit an insufficient one.
It is clear that we are nowhere near on track to a global emission reduction of 45% by 2030, but rather an additional 13,7% emission. But parties have agreed to resubmit their climate mitigation plans (the so-called Nationally Determined Contributions, or NDCs) before next year's COP27 in Sharm El-Sheikh, Egypt to raise their ambitions.
Meanwhile, the Global South expressed their frustration with the lack of progress on financial support for the inevitable Losses and Damages to their people as a consequence of the changing global climate. For developing countries, financial support for adapting to climate change is a crucial issue, and the need is estimated to be in the trillions. Still, developed countries pledged only 313 million Euro to the Adaptation Fund. The Glasgow Pact urges developed countries to at least double their collective provision of climate finance for adaptation from 2019 by 2025. An agreement on a climate adaptation goal is to be agreed upon next year under Egyptian presidency. Since Egypt is part of the coalition of developing countries (G77+China), this would be expected to be high on the agenda of COP27.
After COP26 – Looking ahead to COP27 in Sharm El-Sheikh, Egypt
Each year, the importance of the climate crisis is becoming ever more apparent, and the output of negotiations do reflect this. The outcome of this year's conference is no exception: it proves higher ambition, but far from enough.
We know that time is running out. Even if we halt the emissions now, the global climate system will continue to change for centuries. That is a scientific fact. But it is a political choice that the most vulnerable peoples and areas will pay the highest price.
The Greens/EFA will continue to fight for fairer and stronger outcomes of the global climate meetings. Until then, follow our work in the EU on our social channels.
COP26 has failed to save us from climate disaster – why we're walking out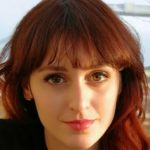 Martina Comparelli and Marco Pitò, Climate Justice Activists at Fridays for Future
As climate activists, we're always inventing new and creative actions. We want to create beautiful and straightforward visual moments that catch the attention of those passing by and deliver our message instantaneously. And, of course, we also aim to attract the press. We're sure you have already heard the names of several different kinds of action, such as strikes, sit-ins, die-ins, lock-ons, banner drops, vigils, and so on.
But, for the last day of the COP26, as the so-called "world leaders" are running out of excuses and the world is running out of time, we will make our protest clear by "running out". Literally.
On the supposed last day of negotiations, we won't be expressing our dissent through giant props or creative street theatre. We will simply walk out of the COP26 venue.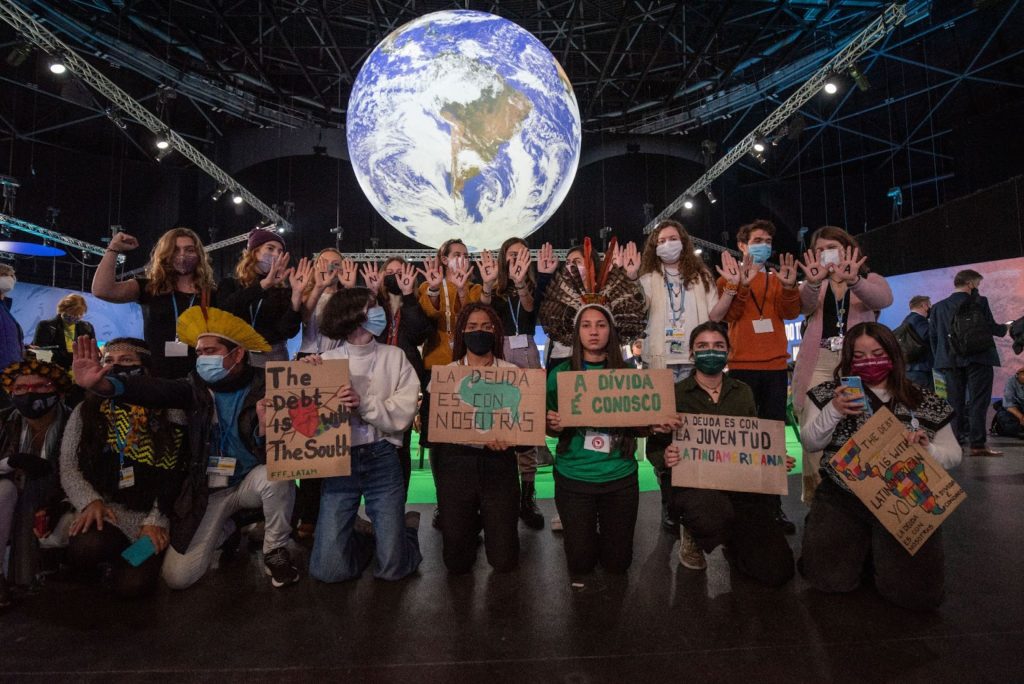 We will walk out of that festival of greenwashing, exclusion and greed.
We will walk out because science is not being taken seriously inside.
We will walk out because failing to limit global warming to 1.5°C is a crime against humanity.
We will walk out because at COP26 there are two fossil fuel representatives for each representative from indigenous populations.
We will walk out in solidarity with the most affected people because their voices remain unheard.
We will walk out because staying inside would mean endorsing all of this.
One day, we will tell our children that we tried our best to be collaborative, but after twenty-six COPs with no solution to the climate crisis, we walked out.
Are COP26 negotiations finally reaching a turning point for global climate policies?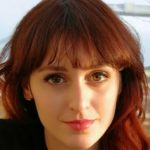 Martina Comparelli and Marco Pitò, Climate Justice Activists at Fridays for Future
Yesterday, COP26 felt like a rollercoaster. As new information popped up, the mood of negotiators, press and civil society observers changed.
At 05.51AM, the first draft of the final COP26 resolution was published. It was so bad that civil society and some news outlets renamed it 'FLOP26'. Others tried to find a silver lining, noticing that for the first time the text used the term 'fossil fuels' and that the importance of limiting global temperature rise to 1.5°C was reaffirmed. However, delegates negotiate on every single word and comma on these documents. The lack of strong verbs is evidence of how cautious, or better, unambitious this COP26 resolution is.
Will the US-China COP26 deal pave the way to international climate ambition?
Suddenly, China and the USA called a press conference, revealing a new joint US-China declaration to address the climate crisis together. This was a turning point. Although predictably mild and vague, this moment may nonetheless set a new direction for the world of international relations. Will it spark a little trust from climate activists, who seem to have lost their faith in multilateralism?
We are sceptical. Firstly, declarations are no longer enough. Actually, they never have been. They can't be – not when we are discussing an existential crisis. Secondly, does this agreement mean that the world's two superpowers will finally treat the climate crisis as a crisis? Or, will they use it as a way to continue business as usual, with the only difference being that they are now friendlier with each other?
And, what about climate justice?

A journalist at the joint press conference asked John Kerry, United States Special Presidential Envoy for Climate, how the US-China deal would impact human rights. He answered that we are in a climate emergency. As though that justifies leaving millions of the world's most vulnerable people behind. If Mr Kerry approached the climate crisis from a climate justice perspective, he would see that this is a false juxtaposition. Climate change is not just an environmental issue. It is an issue of fundamental human rights.
Without this lens, it is too easy for world leaders to make climate choices that destroy the lives and livelihoods of indigenous people and those in the Global South. This is the biggest problem of COP26 and, generally, of multilateral climate policies.
---
GREENS IN POWER JOIN FORCES AT COP26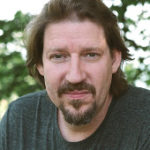 This year's COP26 Green Family breakfast took place on 10th November in Glasgow. Greens/EFA MEPs came together with Green Ministers and Members of Parliaments from all over Europe and beyond. Thomas Waitz MEP tells us why more Green representation is the best way to stop climate change.
It has become a tradition for Green decision-makers and partners to come together for a breakfast during the annual UN Climate Conference. These events mark an important moment for global climate action. Climate policy put forward by the majority of EU and non-EU states is completely insufficient to tackle the climate crisis and ensure a just transition to a greener world.
But, it is no surprise that countries with Greens in Government are taking the lead and showing real climate ambition.
Never mind COP26, Greens are raising climate ambition all over Europe
Just this week, the Minister for Climate Action, Eamon Ryan – from the Irish Green Party – presented a Climate Action Plan for Ireland that proposes changes in climate policy at a scale beyond compare. Right now, the German Greens are playing a key role in negotiating the most ambitious German government coalition agreement to date.
Our civil society partners, Climate Action Network (CAN) Europe, joined us for the breakfast. Their director, Chiara Martinelli, commented "There is a clear role for the Greens to ensure that the energy and concerns from the climate activists on the streets are brought into the negotiations. You are now at key places to build bridges and show European leadership."
That is a strong message and we could not agree more.
In the final days of COP26, Greens are holding world leaders to account
In this last stretch of the COP26 negotiations, it will be the Greens keeping up the pressure to deliver on global climate promises.
We need an increase in ambition across the board – on green finance and on the climate targets for 2030. We need to keep global temperature rise below 1.5°C. We need enforceable commitments to tackling the climate crisis. Fossil fuels must be phased out entirely – not just coal or subsidies.
At COP26, there is no time to waste.
A day as a climate activist inside the COP26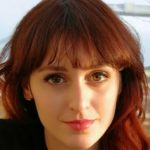 Martina Comparelli and Marco Pitò, Climate Justice Activists at Fridays for Future

In the months preceding the COP, everybody was desperately looking for accreditation to get inside. We were lucky enough to receive two badges as civil society observers. Unfortunately, this doesn't mean that we are now getting essential insights on the climate negotiations. As usual, the most important decisions happen behind closed doors.
So, what does a day as a climate activist look like?
Yesterday, before we entered the COP venue, we joined Extinction Rebellion activists who were dancing to folk music outside the conference. This action has a precise and logical purpose: moving and dancing helps us activists to process the complex emotions caused by our governments' inactions. It helps us deal with our feelings of frustration, anxiety and grief over the climate and ecological breakdown. It also helps us to feel part of a community of resistance and strengthens the connections between climate activists across the world. Some activists also brought free plant-based food based on the principle of "take what you need, give what you can". Food in the COP is only 40% vegan and is simply unaffordable.
On the other hand, inside the COP, it was much darker and confusing. We got lost. The frantic rhythm, very different from the one outside, discouraged us for a moment. The official events felt like smoke and mirrors, with a lot going on but nothing really happening.
For COP26, climate activists cannot afford the luxury of losing heart
We try to get our voices heard through advocacy and a little disruption. In the morning, we joined urgent actions about Syrian girls and Afghani Fridays For Future activists that are trying to escape their countries. Around lunchtime, we wrote a letter to the Italian delegation to the COP urging them to join the Beyond Oil and Gas Alliance (BOGA), an initiative to phase out fossil fuel subsidies.
COP26 is not simply a conference: it's a huge hive. Lobbyists and delegates rush from one event to another and it's easy to get lost in the chaos. But the buzz we are creating, the activists dancing outside, seems much more organized. We are more ready to face the existential crisis we are diving into than the world leaders inside. We learned once again that change will and has to come from the people.
---
Commission propose more fossil fuel funding, right in the middle of COP26
As we meet for yet another COP on climate in Glasgow, states must commit to a definitive exit from all fossil fuels. To limit global warming to +1.5°C and protect our future, they must shift away from fossil fuels, including fossil gas, to an energy system based on renewable energies and on the principle of "energy efficiency first", while ensuring a just transition that protects the most vulnerable.
Unfortunately, this is not the road that the world nor the EU, is taking. On 11th November, the European Commission will unveil a proposal for a list of "priority" energy infrastructures (the list of Projects of Common Interest, PCIs). Although it will benefit from public funds and accelerated procedures, gas projects are still a big part of this list!
This is in stark contradiction with the EU goals and duty to protect the climate and to be a global leader. I will propose instead an alternative list of sustainable and fair projects, 100% renewable, that the EU should rather fund to reach its climate goals.
Phasing out of fossil fuels also means stopping any new projects of exploration and exploitation. This is why I support the initiative for a Fossil Fuel Non Proliferation Treaty and the diplomatic dynamic to cease any production of fossil fuel in the world. We need to recognize ecocide internationally as a large-scale environmental crime so that those who keep on producing fossil fuels will finally be held responsible for the impacts of their actions.
Gender and COP26: why the climate summit should be on every feminist's agenda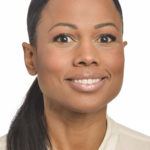 Today, for Gender Day at the COP26, we list five goals that all feminists should be keeping their eyes on at the UN climate conference taking place right now.
Former Irish President, Mary Robinson, notoriously said, "Climate change is a manmade problem, that requires a feminist solution."
The 26th UN Climate Change Conference of the Parties (COP26) is a massively important turning point for the future of gender equality, feminist policy and women's human rights. Gender justice cannot be sidelined when debating the future of our planet. It's time for governments and institutions to take note, and put gender equality at the heart of any viable strategies on climate and ecology.
It's time for a feminist, fierce and fossil free future. Read why.
Gender Day at COP26 – Join our session on gender equality and climate
Gender Day at the COP26 will be held today, Tuesday 9th November, to recognise and celebrate gender equality and the empowerment of women and girls in climate policy and action.
The Greens/EFA Group is proud to organise a session on gender equality at the Green Hub in Glasgow on 9th November. Participants will meet people working to end gender-based violence (GBV) in the European Parliament, learn about the upcoming European GBV Directive proposal, find out what they can do to put pressure on their own MEPs/policy-makers, and build their network by strengthening their voice in the green feminist movement at national and international level.
Help us spread the word on the important link between gender equality and climate by sharing this blog with your network!
---
COP26 negotiations: is it time to celebrate?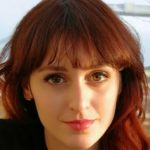 Martina Comparelli and Marco Pitò, Climate Justice Activists at Fridays for Future
If you've been reading this daily blog from the beginning, you may think that we are being overly critical and pessimistic about the COP26 negotiations.
If you ask us, we cannot celebrate the fact that current emission reductions pledges may keep global warming at 1.8°C (instead of under 1.5°C) because, frankly, for too many vulnerable countries this is already a death sentence. We cannot celebrate that yesterday millions of euros were promised for loss, damages and adaptation to climate change when estimates say we need billions if not trillions of dollars to fill the gaps in climate protection created by our lack of action. Overall, we cannot celebrate baby steps, because it is younger generations and those not having a seat at the COP table that will live through the consequences of unambitious climate policies.
We cannot celebrate Obama's beautiful yet hypocritical speech. "You are right to be frustrated", he said. "Mr Obama, I was 13 when you promised $100B #ClimateFinance. The US has broken that promise, it will cost lives in Africa.", rebuked Ugandan activist Vanessa Nakate in a tweet.
In the venue of the conference, Vanessa Nakate took part in an action with Keivn Mtai from Kenya, Mitzi Tan from the Philippines and other MAPA activists, holding up signs that said, "Show us the money".
COP26: Fantastic Headlines and Where To Find Them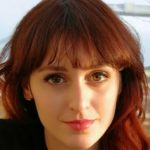 Martina Comparelli and Marco Pitò, Climate Justice Activists at Fridays for Future
Despite all the failures and broken agreements of previous COPs, the media keep publishing triumphalist headlines. We decided to put ourselves in their shoes and propose some alternative headlines.
"Heads of State finally reach agreement on climate: in Glasgow, it sucks!"
It's one of the few times we can agree with the so-called "world leaders". On Saturday, while we were marching with hundreds of thousands of people demanding climate justice and reparation, the rain was hitting hard and the cold was entering our bones. The weather wanted to introduce us to the Scottish climate! Nonetheless, we kept marching, chanting and dancing for hours. The sense of togetherness and liberation that we felt in taking part in that march is indescribable.
"Heads of State agree on climate goal "Net Doomed by 2050""
This advertisement tells us about a climate agreement that is actually being respected! Find more about watching this informative video.
"Inspired by climate goals, man announces he will quit drinking by 2050"
"A Sydney man has set an ambitious target to phase out his alcohol consumption within the next 29 years, as part of an impressive plan to improve his health […] He has assured friends it will not affect his drinking plans in the short or medium term." Read more on The Shovel.
The mainstream media are selling the idea that governments are properly facing the climate crisis during COP26. A closer look reveals that this is not the case. These proclamations de-mobilize people who may not recognise the loopholes in the headlines.
Some inventive activists shed light on the media problem using the power of irony and absurdity: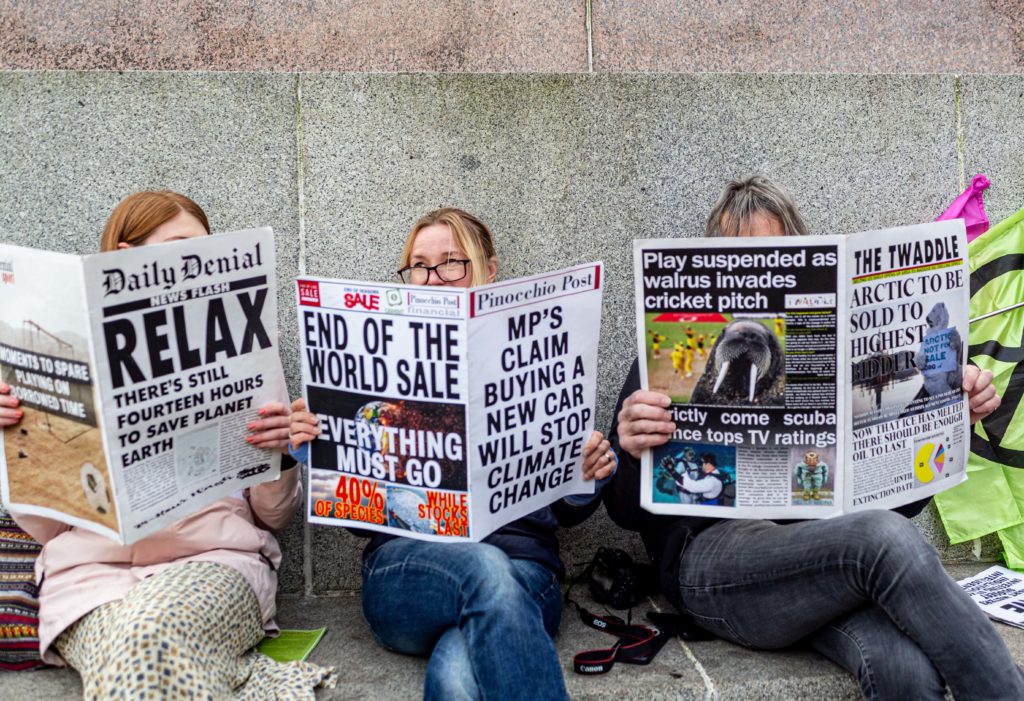 Actions speak louder than words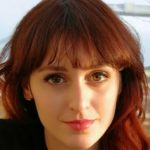 Martina Comparelli and Marco Pitò, Climate Justice Activists at Fridays for Future
"Listen Marco, don't worry, don't you see that world leaders have reached many agreements in those days?"; "Why are you so stressed Martina? Relax, you can trust us". This is what we are repeatedly told by adults and politicians with a patronizing tone.
Yes, diplomats and politicians reached some agreements at COP26. But how is the world going to be in a few decades if we keep going at this slow pace? And, beyond the grandiose tones of the agreements signed so far at COP26, what did the so-called "world leaders" really achieve so far?
One of the agreements that hit the headlines was on halting and reversing deforestation by 2030. Great news, right? Well, this is the third time that they shake hands on it, but no actions followed the pledges. The agreement also includes Brazil, led by the ecocidal government of Bolsonaro. To those adults that invite us look at the "bright side", we answer with the words of the indigeneous people who spoke the truth about Bolsonaro at the rally yesterday. Their real-life stories demonstrate that Bolsonaro declared war on nature and its protectors, and has no intention to stop.
Actions speak louder than words. No "global leader" will come to save us, so we will have to do it ourselves. See you again on the streets today at 12:30 CET in Glasgow.
Why the youth will skip the Youth and Future Generations Day at COP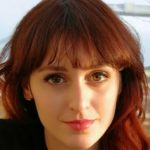 Martina Comparelli and Marco Pitò, Climate Justice Activists at Fridays for Future
Today's COP26 Presidency programme addresses young people and "how to elevate their voices". But Fridays For Future, and all the young activists that reunited in Glasgow to fight for climate justice, will not be there. In the past three years we put climate at the center of public discussion and international politics. Today we will stay where we truly belong: on the streets.
Since we started the youth climate strike, the so-called "world leaders" have not listened to us, and after years of greenwashing and empty promises we do not expect them to "elevate our voice" either. We will keep doing that by ourselves – marching, demonstrating our power and screaming our demands.
At a rally on Monday, October 1st, Greta Thunberg said "we are the true leaders". While it may seem like a slogan, it is actually a very logical and realist declaration: leaders are supposed to care about everyone, not about the interests of a rich minority. Leaders are supposed to protect people. Leaders are supposed to be fair. Leaders are supposed to change things when things are deeply wrong.

All those who will join us in the streets today are the leaders of change. The more we are, the more things will change. History teaches us the power of the collective and history will prove us right. This is why the people can be the real leaders. Leadership is about togetherness.
Join us on the streets today, November 5th, starting at 11am at Kelvingrove Park, Glasgow, Scotland.
---
Day 5 at COP26: As negotiations begin, beware of promising media headlines
by Yan Dupas, Advisor on Climate & Environment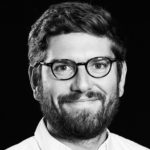 As global leaders left the stage on Tuesday, one would expect COP26 to go back to normal, and focus mostly on negotiating the COP final decisions as well as on finalising the Paris Rulebook. But COP26 isn't like other COPs, as the UK Presidency has been orchestrating a few multilateral coalitions meant to keep media headlines busy over the 2-week summit.
Yet those statements are non-binding and lack a proper governance & accountability framework to ensure targets are actually met in the future. In most cases, the statements themselves are ambiguous or include strong loopholes that were intended to gather larger support but at the end strongly endanger the credibility of those announcements.
Let's take just two examples:
Yesterday the media reported that 25 countries (incl. the UK, the US, Canada, and 5 EU countries) agreed to stop financing fossil fuels abroad. Yet when you read carefully the statement, you understand it is limited to ending "new direct public support for the international unabated fossil fuel energy sector" (every word counts). Moreover it includes an important exception: "except in limited and clearly defined circumstances that are consistent with a 1.5°C warming limit and the goals of the Paris Agreement". What that sentence means is not clear and will remain unclear as again there is no governance framework or concrete rules that apply to those countries that have signed-up to it.
46 countries also signed the "coal to clean statement", promising to phase out "unabated coal power generation in the 2030s (or as soon as possible thereafter) for major economies and in the 2040s (or as soon as possible thereafter) globally" (there as well every word counts). This statement – and the reference to 2030s/2040s created a lot of confusion. Only a few hours after the statement was issued, the Polish PM – one of the signatories – clarified that he had no intention to phase out coal before 2049.
This is not to say that those commitments are completely useless. They send the right message on the absolute need to phase out fossil fuels.
But for those commitments to truly deserve highlights, one would need to ensure that they translate into binding laws in those countries. A first step could be to ensure that the final COP26 resolution that should be agreed by the end of next week includes some of those elements, and ensure that countries come back together in one year to assess progress in the implementation of those commitments.
Stay tuned for more daily updates on the COP26 negotiations, live from Glasgow.
Day 4 at the COP26: The pathway to global carbon pricing
by Greens/EFA MEP Jakop Dalunde, shadow rapporteur for the EU ETS
The 'the-polluter-pays-principle' must be respected. If not, the people who have contributed the least to the emissions will pay the price.
In theory we should introduce a single global carbon price. This is however unlikely to pass in the UN, where decisions are taken with consensus, meaning that all member states must agree. Article 6 in the Paris Agreement aims to establish market mechanisms to enhance climate action through trade with offset credits. These mechanisms are drastically different from emission trading schemes (ETS), both in design and function, and are today far from delivering a real global carbon price.
The pathway to sufficient global carbon pricing is through national and regional carbon taxes, ETS and carbon border adjustment mechanisms (CBAM). CBAM create incentives for countries outside the EU to introduce their own carbon pricing, to not lose revenues to the EU. The EU must therefore increase EU ETS prices and introduce a comprehensive CBAM as soon as possible. Money talks, and just months after the commission presented its CBAM proposal, Russia is considering introducing their own carbon tax.
There are strong synergies between the national, regional and international level. We need bold action on all these to deliver global carbon pricing. It's a question of climate justice.
COP26: video messages from those already affected by the climate crisis
Numerous typhoons in the Philippines, unpredictable droughts in Uganda and life-threatening floods in Belgium – The climate crisis and its devastating effects are now everywhere and undeniable. But it's the communities least responsible, that are most affected by climate change. These are just a few stories from the front-line of humanity's greatest threat. Listen to climate activists Mitzi from the Philippines, Hilda from Uganda and Ben from Belgium.
No biodiversity at COP26?
Why we have to tackle the climate crisis and biodiversity loss simultaneously
by Greens/EFA MEP Ville Niinistö, live from COP26 in Glasgow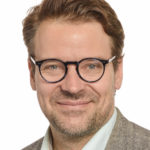 Everyone is talking about COP26 these days, and that's a good thing. The Conference of the Parties of the UN climate convention is a major event in making sure that the whole world follows the 1,5 degree path set in the Paris Agreement. But climate change is not alone at the top of the list for the world's most pressing problems. And COP26 is not the only COP that we should be aware of.
COP15 is going to be the 15th meeting of the parties of the UN Biodiversity Convention. Due to the COVID crisis, the meeting was first postponed and then split into two separate parts: the first was held remotely this October only shortly before the Glasgow meeting and the second part will be held in Kunming in China in April-May 2022.
This makes the biodiversity crisis and the climate emergency appear as two separate issues, but they are interconnected on very many levels. Until now they have been largely addressed as their own separate areas in both science and policy making.
What I am looking forward to seeing from the COP26 is a stronger understanding and action for measures that tackle both these crises at the same time. Luckily we know there are a lot of solutions that work for both. According to the IPCC and IPBES joint workshop report, some examples of good measures to take are to stop the loss and to restore carbon- and species-rich ecosystems, especially forests, wetlands, peatlands and grasslands. Also increasing sustainable agricultural and forestry practices and cutting off environmentally harmful subsidies helps both climate and nature.
Day 3 at COP26 in Glasgow: All about fossil fool finance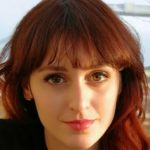 Martina Comparelli and Marco Pitò, Climate Justice Activists at Fridays for Future
On November 3rd, both COP26 and activists in the streets addressed the elephant in the room: climate finance. Or should we say: the lack of it?
The most surprising declaration came from Mark Carney, Chair of the Glasgow Financial Alliance for Net Zero (GFANZ), who stated that banks, investors, and insurers have committed $130 trillions to reach net zero emissions by 2050. However, the Financial Times wrote that the number lacks credibility. Last year private climate finance promised to invest $340 billion to save the climate per year, which is approximately 0.003% of what Carney declared. But again, bombastic promises at COP26 may end up being empty and, in this case, ridiculously fake too.
In the meantime, 20 nations are pledging to stop financing fossil fuels projects. Among the signatories, the pledge of the USA is maybe the most surprising. What's not so surprising is that the pact is yet again non-binding. How can we believe action will follow words when all the past pledges weren't followed?
Nevertheless, the news coming from inside the COP venue seems not to be influencing the energy on the streets. Thousands have been marching all day long with banners and large props, including a giant skeleton puppet demanding climate action. At the same time, at the COP, Greta Thunberg and Greenpeace interrupted the greenwashing by Shell, BP and other banks on stage, criticising the carbon offsetting panel.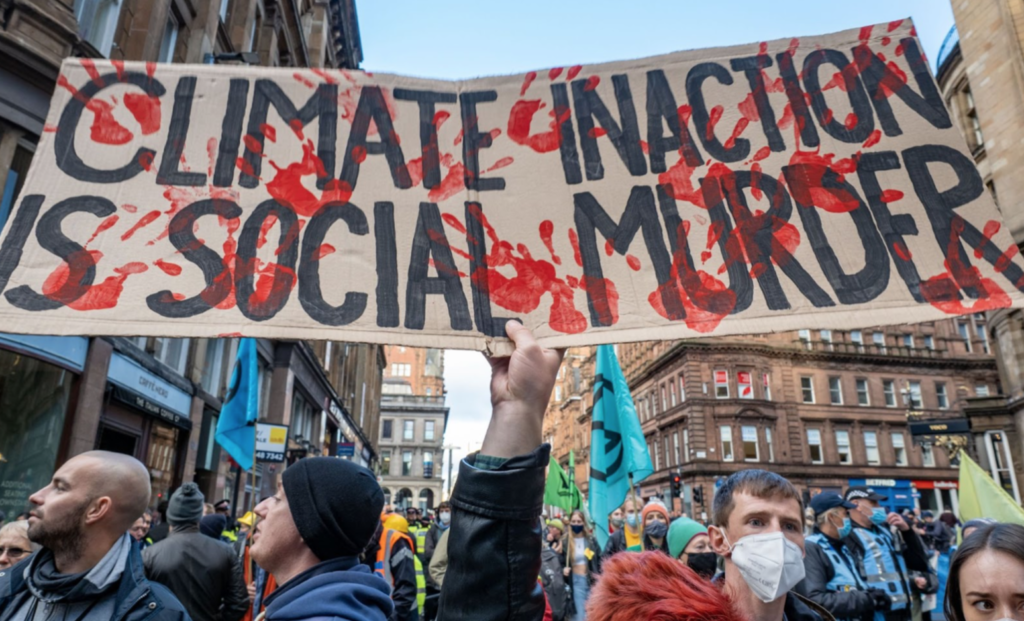 Please join us on the streets in Glasgow! The next march will be on Thursday, November 5 and starts at 11am at Kelvingrove Park.
Why the EU is having a problem in Glasgow: fossil subsidies. And some countries like France even want more of it. This is what matters, not the speeches. https://t.co/50BmEkYO0E

— Bas Eickhout (@BasEickhout) November 4, 2021
As COP kicks off, the 'bla bla bla' begins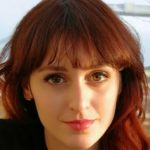 Martina Comparelli and Marco Pitò, Climate Justice Activists at Fridays for Future
The Conference of the Parties (COP) has started this week. Within the first two days (1st and 2nd of November 2021) we have listened to a sequence of speeches by Heads of States from all across the globe. The COP26 presidency called it the 'World Leader's Summit' but we activists prefer to call it what it is: the epitome of 'bla bla bla'. The leaders looked like bored actors repeating the same old script over and over again.
With a lot of words, the politicians tried to make up for the lack of action by acknowledging the the incumbent climate breakdown in their declarations. In his welcoming speech, the British Prime Minister, Boris Johnson stated that "unlike James Bond movies, the doomsday device is real". Mario Draghi, the Italian Prime Minister and co-host, said that "the climate crisis is already hitting and it contributes to terrorism, global insecurity and war". But words are far from enough: none of the countries in the Global North has an emission reduction plan that respects the Paris Agreement.
More genuine and impactful in contrast to Johnson and Draghi, were the speeches by leaders and activists from the Most Affected People & Areas. Brianna Fruean, activist from the Pacific, powerfully stated: "We are not drowning, we are fighting".
COP26 People's Advocate Sir David Attenborough summarised the hope of millions of climate activists around the world: "If working apart, we are a force powerful enough to destabilise our planet. Surely working together, we are powerful enough to save it".
Follow our daily updates from the COP26 as we see if the 'bla bla bla' can turn into concrete action!
Outside of the COP26 negotiations activists started filling the streets with all their rage, love and creativity.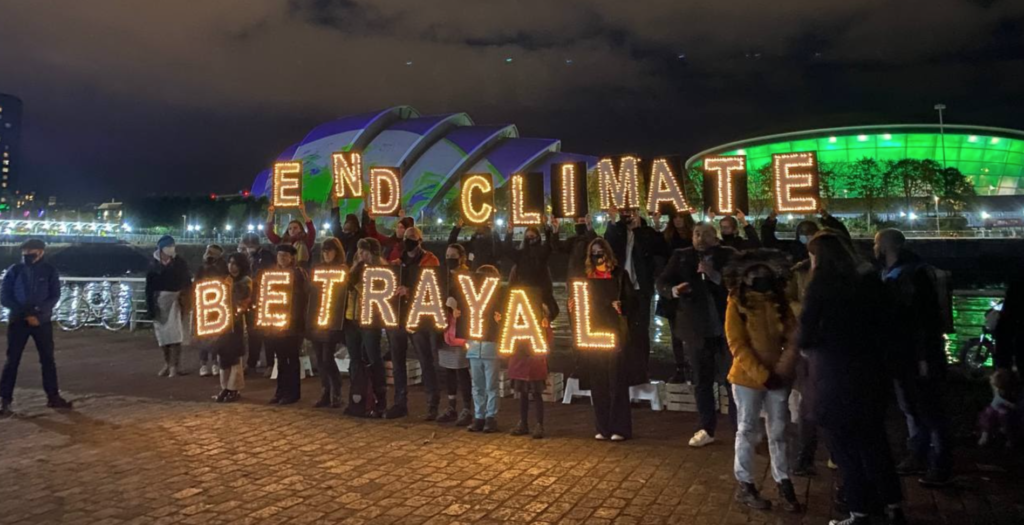 A march organised by Extinction Rebellion was happening in the vicinity of the COP venue. When the police blocked it, they created the perfect stage for a photo opportunity.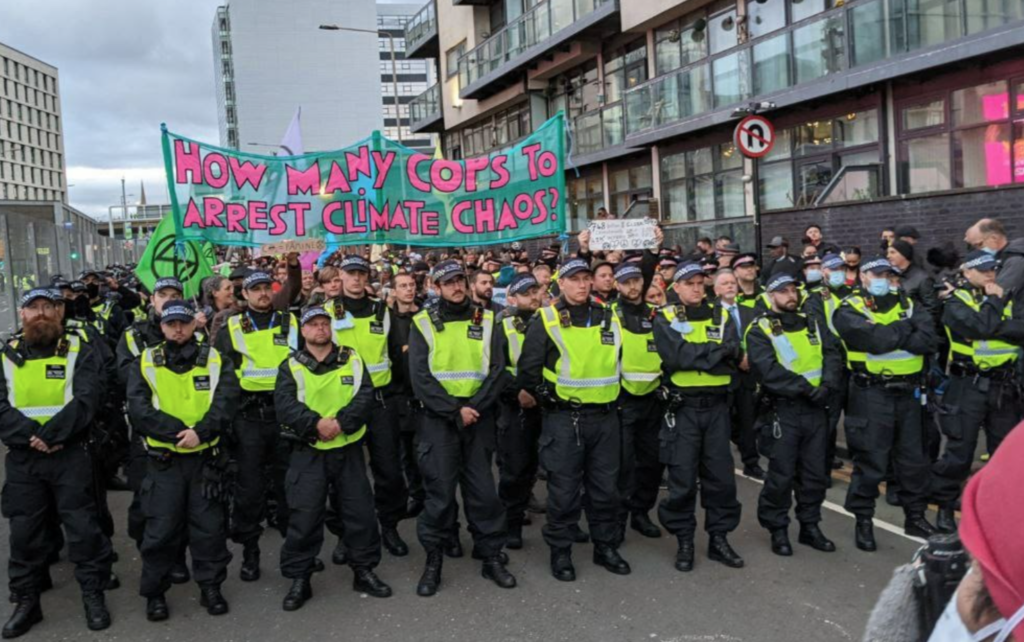 The UN Climate Conference #COP26 starts today in #Glasgow!🌍

We must:
🌡️keep temperature rise below 1.5°C
🌏have the most affected at the center of the fight
⛽️make big polluters take responsibility
💸stop pouring money into fossil fuels

There is not a moment to waste.⌛️ pic.twitter.com/oeRlYrc22k

— Greens/EFA in the EU Parliament 🌍 (@GreensEFA) October 31, 2021
I Love Trains
I love trains. Give me night trains, day trains, slow trains, fast trains.
That's why I took the Climate Train to COP26 in Glasgow last Saturday from Brussels. The train was a special Eurostar that set off from Amsterdam at sunrise and ended in Glasgow Central Station as the sun went down. We passed through rain showers and there were glimpses of sunshine as we headed down through France under the English Channel and then sped northwards through England past the Scottish Border.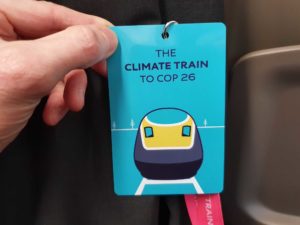 Each carriage on our train had a theme and en route we discussed the future of rail travel, climate mitigation, and fair and sustainable transport for all. The conversation was lively, and we felt we were solving the problems of the world. Certainly investment in rail travel as an alternative to short-haul flights is part of that future, as the Year of Rail draws to a close.
By the time we arrived in Glasgow the stage was set for the two-weeks of climate talks, kicking off with the opening ceremony on Sunday, and followed by a series of global leaders making the pitch for climate action.
Let's hope that the rhetoric of politicians aligns to the radical steps that science demands.
What is the COP26?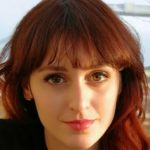 Martina Comparelli and Marco Pitò, Climate Justice Activists at Fridays for Future
From November 1st to November 12th, the 26th edition of the UN climate change Conference Of the Parties (COP) will be held in Scotland, Glasgow. It is the most important and significant climate event since the Paris agreement in 2015.
At the COP26, all 197 countries who have joined the United Nations Framework Convention on Climate Change (UNFCCC) will meet to agree on how to deal with the imbalances that human civilization is causing in the global climate system.
But often COPs are, in some way, used as greenwashing. Countries, parties or organisations, act as if they are taking radical action by distracting the public with conferences like these. Indeed, it is called COP26 as we have lived through twenty six years of talking and negotiations which did not lead neither to the start of emissions decrease, nor to strictly binding agreements.
The governments reached a pillar agreement in 2015, the Paris Agreement, but just one country out of the 197 is respecting it, namely Gambia. Even in their pledges – words agreed to on paper that often do not translate into concrete action – they are failing to reach the target: even if they would accomplish everything they said, the earth's temperature will still rise by +2.7ºC.
A lot will happen inside the COP building, but most of the people who are travelling to Glasgow, such as activists, NGOs and citizens, will not have access to it. This is why many exciting actions and events will take place outside and we want to bring you along that journey. Jump on board and keep following us on this blog for daily updates!