With the EU Taxonomy the European Commission wants to label nuclear energy and gas as "green". Leading up to the decisive plenary vote in July 2022 we will be covering different angles as to why the Greens/EFA in the European Parliament will not accept this greenwashing. So here are 10 reasons why gas and nuclear energy are not sustainable.
9 The EU Taxonomy is a financial and environmental threat to younger generations. We will not accept it!
Wednesday, 01 June 2022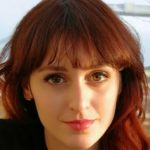 Fridays for Future climate activists Martina Comparelli & Marco Pitò criticise the EU Taxonomy
Climate activists all around the world agree: the European Commission cannot get away with a misleading EU taxonomy on sustainable investments.
On January 13th, we youth activists from all over Europe protested with two handcrafted fossil gas plant cooling towers provided by Greenpeace. They were painted green, the same way that the European Commission is greenwashing gas plants with this EU Taxonomy.
We still have a chance to stop this. Until the beginning of July we need to convince at least 353 Members of the European Parliament to block this EU Taxonomy.
Join in and help us to spread the word. Come to a protest or organise one, write to your MEPs. And never lose hope. We will not accept this scam. Not for our generation and not for the ones to come.
Stop the EU Taxonomy – We need to stick to the Paris Agreement and invest in a green future instead
Wednesday, 01 June 2022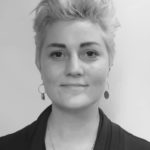 The Greens/EFA Climate Campaigner, Hedvig Sveistrup
In December 2021, the European Commission adopted a list of criteria for sustainable investment, the EU "Taxonomy". With the Taxonomy Regulation, the European Commission wants to set a standard for which investments made in the EU are sustainable and which ones are not.
This EU Taxonomy for sustainable investments should ensure that that EU countries and companies are encouraged to invest climate friendly. This way these investments would be more in line with the EU's Green Deal and the climate targets of the Paris Agreement.
But this list has a major error: the Commission's announcement also classified investments in gas and nuclear power as sustainable. And this is despite us all knowing that fossil gas and nuclear energy cause considerable harm to the environment and contribute to global warming.
This is greenwashing of energy technologies that are harmful to climate and to the environment, and it must be stopped!
Leading up to the plenary vote in July we will be covering different angles as to why the Greens/EFA in the European Parliament will not accept this greenwashing, this EU Taxonomy.
We need the EU to encourage truly green investments and renewable energies to move away from fossil gas and energy dependence and to stop the climate crisis.
Nuclear energy is not sustainable – So let's not label it as such
Nuclear energy is not without risks and places a burden on future generations, as accidents with huge consequences in Fukushima and Chernobyl show. Nuclear waste is dangerous for generations to come. Uranium mining and milling, and the storage and disposal of high-level radioactive waste and spent fuel do not respect the taxonomy law requirement to prevent significant harm to any environmental objective.
Let's rather invest in making energy use more efficient and in the development of renewable energy. Renewable energy sources, such as wind and solar, lead to much faster greenhouse gas reductions.
How will we achieve climate neutrality? Not with the EU Taxonomy
New investments in fossil activities such as gas-fired power plants are incompatible with the goal to achieve carbon neutrality in 2050 as the International Energy Agency (IEA) has recently confirmed. We have to stop fossil investments already from the year 2022 onwards to keep in line with the 1,5 degree temperature goal.
Why is the EU then encouraging private gas investments when at the same time the EU rightly called for the ending of fossil subsidies at the COP26?
Stop this Taxonomy and sign our petition above!
---