New night train connections are popping up all over Europe. We're living in a new age of the night train – and 2023 will be a crucial year. But why are night trains so crucial for the European mobility transition? How can we make night trains more accessible for everyone? And how can you book your next night train journey? Our communications intern, Louisa Von Essen, sat down with Greens/EFA MEP and night train lover, Anna Deparnay-Grunenberg, to find out.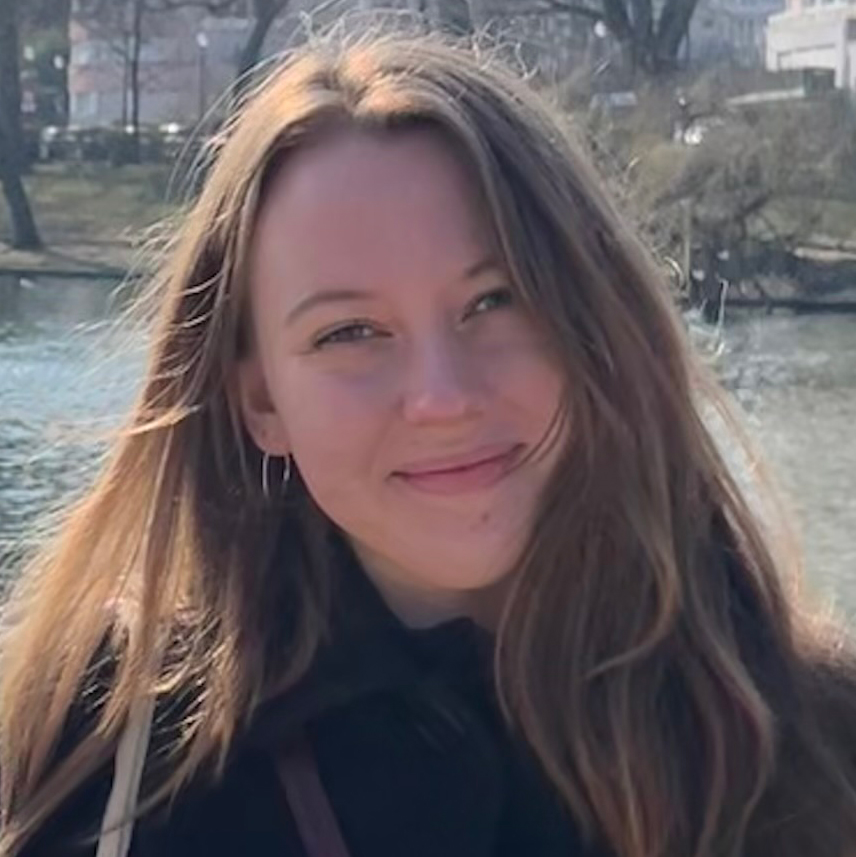 Is travel finally going green in 2023?
Louisa Von Essen, sat down with Greens/EFA MEP and night train lover, Anna Deparnay-Grunenberg, to find out.
Why travel by night train?
The possibility to travel the globe is one of the greatest achievements of the 20th century. Cheap and accessible transport has brought people from different nations together, made long-distance friendships possible and helped us expand our cultural horizons.
As Europeans, many of us rely on cars, trains and planes to get around, be it for visiting friends and family living abroad or a summer holiday in the sun. But climate change means we need to transform the way we travel. We need a way to get around Europe sustainably, without endangering ecosystems, people and nature. After all, that is what makes travelling worthwhile!
Night trains could do the job. And the good news is that we're living through a night train renaissance. New connections are popping up all over the EU. Right now, there are over 200 night train connections in Europe and we are working on more to come. Some night trains run within countries. You can, for example, start your trip in Milan in northern Italy and wake up at the beach in Sicily. Other night trains take you across countries like the connection between Vienna and Bucharest via Budapest.
What makes night trains such a good way to travel?
Night trains are the most sustainable means of travel in Europe. They can save you time (travel while you sleep!) and money for accommodation. They're not only a means of transportation, they are a hostel or hotel on rails. Depending on your budget, you can choose from different bed options and wake up at your destination in the morning, well-rested and ready to start your day.
And they also protect the environment. A journey by night train emits about 30 times less than a journey by plane. Back-on-track.eu estimates that night trains could replace many of the inner-European flights up to 3000 km distance. To compare the climate impact of your journey you can use the UIC EcoPassenger tool.
Anna, which is your most used night train connection?
"Definitely the one from Basel to Berlin. I live in Baden-Württemberg and have to travel to Berlin on a regular basis for meetings with my national party. So the night train from the south of Germany to our capital is really practical for me. My days are very busy, so I can save a lot of time if I travel while sleeping!"
Visit Anna's website for the digital version of the night train map.
Why is travelling by night train good for the climate?
To remain within the 1.5°C target of the international Paris Climate Agreement, the EU needs to cut 90% of emissions in the transport sector by 2050. However, the transport sector keeps on failing to decarbonise. In fact, transport emissions in Europe are still increasing.
According to the European Environmental Agency, trains only amount to 0.4% of these emissions. The big polluters are road transport with 76.7 % of emissions, ships with 15.3 % and planes with 7.1%. Planes also have a considerable warming impact due to emissions at altitude and so-called non-CO2 emissions.
However, to make night trains the go-to mode of travelling across Europe, a lot remains to be done. One of the main issues is making night trains affordable to everyone.
Why are (night) trains so expensive?
For instance, train providers need to pay fees for using the tracks they are using, which for night trains can make up about 20-30% of the prices. However, there is no EU-wide mandatory toll for cars.
Moreover, the costs and damages cars and planes cause to the environment and to our health are not reflected in the price of the fuels they use (such as kerosene in planes). In contrast, train operators – some of them champions in renewable energies – have to operate with very high energy costs.
This unfair imbalance makes going by car or plane much cheaper than taking the train, although you are wasting many more resources and money. To make travelling by night train affordable for everyone, we need to level the playing field. We need to subsidise train travel, and include the costs of cars and planes in their fuel prices.
How can we increase the number of night train connections?
Right now, costs are still a huge obstacle. Not only because cars and planes have an unfair advantage over night trains, but also because running a night train is expensive. They can only run at night and can take fewer passengers than a normal train.
The fear of higher costs has kept large and well-funded rail operators from committing to bringing back night trains. Instead, small initiatives and private operators are running individual routes. But they lack the funds for a large-scale rollout.
Financial support should be given to infrastructure managers and night train operators. The renaissance of the night train needs a proper jump-start!
There also is a pressing lack of sleeping cars and couches (so-called rolling stock). Producers of night trains struggle with uncertain demand and unclear planning horizons.
Different national rules and technical standards for trains between EU countries are another obstacle.
The EU needs to fully commit to rebuilding its night train network, including offering financial support. This would increase certainty for the European market to kickstart the age of the night train!
Anna, which night-train connection are we currently missing?
"Personally, I would wish for a night train from southern Germany to Spain. The reason: my father is now living in San Sebastian, in the north of Spain. Right now it would take us almost two days and four trains to go there by rail. It would be fantastic if we had a direct night train connection between Stuttgart and San Sebastian! This way, my kids could visit their grandfather more often – that would be really nice!"
How can I book a night train?
Let's be honest, booking a night train connection is still a pain.
There is no website that combines all timetables and available night trains. Instead, you need to book your night train from the different services offering the connection. This might require you to book different single tickets.
That is why, as the Greens/EFA in the European Parliament, we are fighting for a single, comprehensive European booking platform that encourages consumers to take night trains and lists all possible connections.
In the meantime, here are a few tips to make your night train experience run smoothly. To get an overview of the available night trains in Europe, check out our newly updated night train map.
If you've missed a connecting train, you can sometimes simply take the next one: "Hop on the next available train" or HOTNAT
A bonus for all the Interrail fans out there: many night train connections are included in your ticket. You just have to reserve and pay for your preferred sleeping accommodation type.
What makes 2023 the year of the night train?
While the official European Year of Rail was in 2021 – and it was an important year for night trains – 2023 is shaping up to be the year that night trains make their grand comeback. The European Commission and the European Parliament have followed our Green demands and clearly recognized the crucial role of night trains for the green transport revolution.
31 March – A new night train connection between Berlin and Stockholm is launched.
25 May – The new open-access train operator, European Sleeper, launches a new night train linking Brussels, Antwerp, Rotterdam and Amsterdam with Berlin (and from 2024, Dresden and Prague).
11 December – ÖBB Nightjet finishes the "Metropol X", running daily night train connections between the cities of Paris, Berlin, Brussels, and Vienna.
Anna, what is your favourite night train memory?
Some years ago, I went from London to Inverness in northern Scotland by night train. I travelled with my husband. It was during a period when it was really special for the two of us to spend holidays together. So we decided to book a night train cabin and we had a beautiful trip in the so-called "Caledonian Night Sleeper". That's a Scottish train with different 'rooms' – some have only the basic facilities and some are quite luxurious! There is also a "lounge" wagon with a bar and the option to have breakfast in the morning. We both slept well, so we arrived in the North of Scotland quite relaxed. We used our time in Scotland to visit the beautiful eco-community of Findhorn before returning home.
How can we make night trains in Europe even better?
Our 5 The Greens/EFA demands for more night trains in Europe:
Expand the night train network: we want more stops and routes to be accessible by night train.
Easy booking: Night train travel must become as easy as flying. We want a standardised booking platform, which makes night trains easy to book online!
Affordable prices: 20 to 30 percent of the costs of night trains are generated by track access charges, i.e. the use of rail. These costs must go down, as must the tax on train travel and ticket prices.
Fair competition between air and rail: we can't let airlines keep profiting from polluting. We need a kerosene tax for flights!
A proper commitment to the future of train travel: we need a well-coordinated European night train concept and clear investments in the rail network.