Aviation is exempt from paying fuel tax and receives massive benefits in public funding, despite being the most polluting form of transport. It's the fastest-growing source of greenhouse gases, in large part caused by unnecessary short-haul flights. It's time to stop aviation's preferential treatment and invest in sustainable travel, writes Ciarán Cuffe MEP, Greens/EFA MEP and Transport and Tourism Coordinator.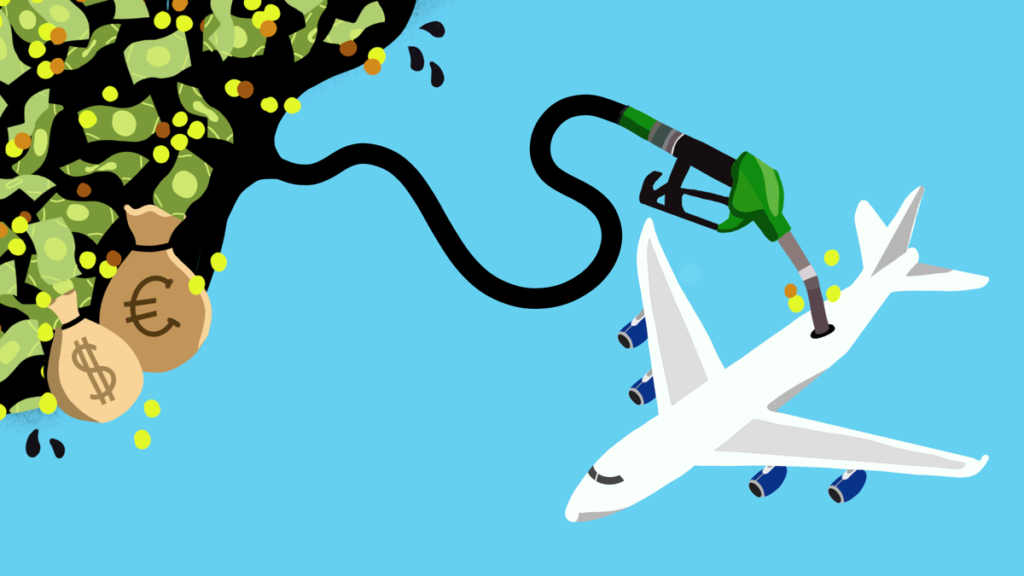 Under the new EU Climate Law, the European Union has to become climate neutral by 2050 at the latest. But even so, some politicians keep arguing that we cannot restrict flying in any way – despite its huge environmental impact and the availability of cheaper, more sustainable, and more socially just alternatives. If we don't do something soon, their reluctance to crack down on this polluting industry will propel the EU way over its promised climate targets, and force the planet into full climate breakdown. That's why we wrote to the European Commission asking them to act on short-haul flights – and arguing for a level playing field in the transport sector by bringing to an end unfair tax exemptions for polluters. We also highlighted that passengers need more information on the environmental impact of their travel, so we don't inadvertently contribute to this climate disaster.
Why don't airlines pay fuel tax? Polluters shouldn't get an unfair advantage
For too long, airlines have been granted privileges that create unfair competition versus more sustainable means of transport, like rail. In Europe, there are plenty of viable, environmentally-friendly alternatives to planes that could be so much more competitive, if only the EU would stop allowing unfair advantages to airlines.
What gives airlines an unfair competitive advantage against rail and sustainable transport companies?
This makes airline prices artificially low and masks the true cost of flying. Other forms of transport have to fight much harder to attract passengers, even if they are better than flying by being more convenient, more comfortable, more sustainable and quicker. Particularly for short-haul flights, if you take into account all the time you spend reaching the airport, checking in, and passing through security checks, trains can often get you to your destination faster than planes can.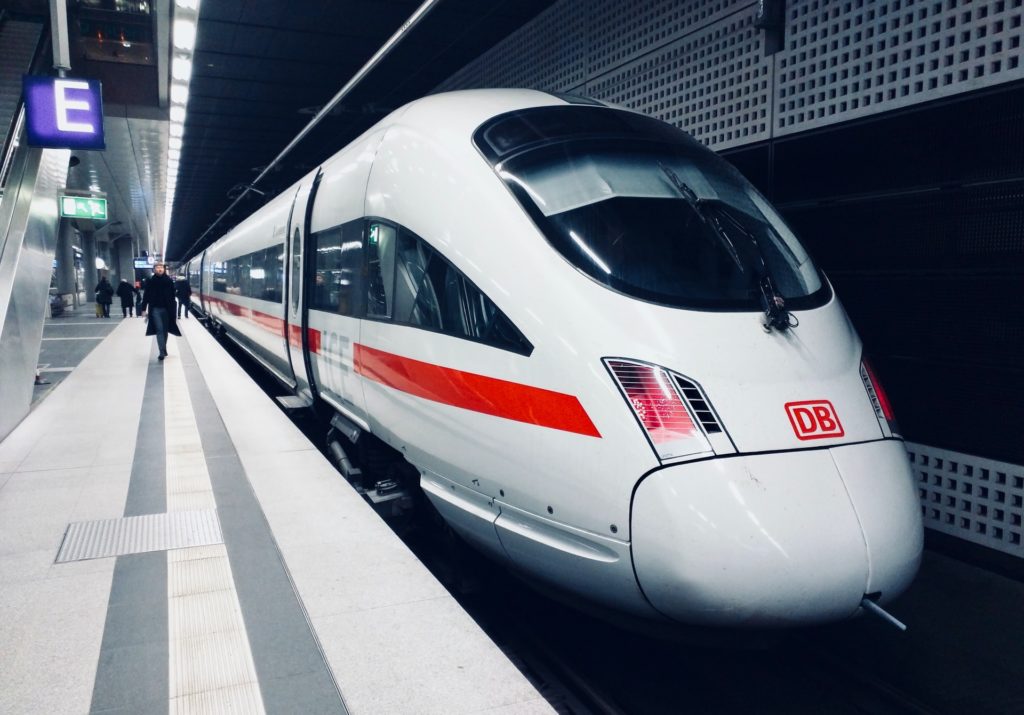 How can we encourage people to choose sustainable alternatives to flying?
People want sustainable alternatives to flying. Most of us would prefer to take an alternative route instead of a short-haul flight, especially if we had affordable and convenient alternatives and we knew how much better it would be for the planet. What we need to do is to provide travellers with accurate information on the environmental impact of their journey, so they can make fully informed choices. When people have all the information about the impact of their travel choices on the climate crisis, they are willing to switch to sustainable ways to travel.
One example of this comes from the 'Convention Citoyenne pour le Climat', an assembly composed of French citizens from all walks of life, randomly selected to statistically represent the society. After becoming acquainted with the topic, they proposed a tax on jet-fuel, the prohibition of the construction and expansion of airports, and the gradual phase out of domestic flights by 2025 where there is a viable alternative.
The truth is that flying is a luxury – the richest half of the world is responsible for 90% of air travel CO2 emissions. Even in richer Western countries, only half of the population will take a flight in a given year, and only about 1 in 10 people flies regularly. It's the people who can afford it who are fuelling short-haul flights, with conservative politicians propping up the aviation industry – and it's the rest of us, and the planet, who are paying the price.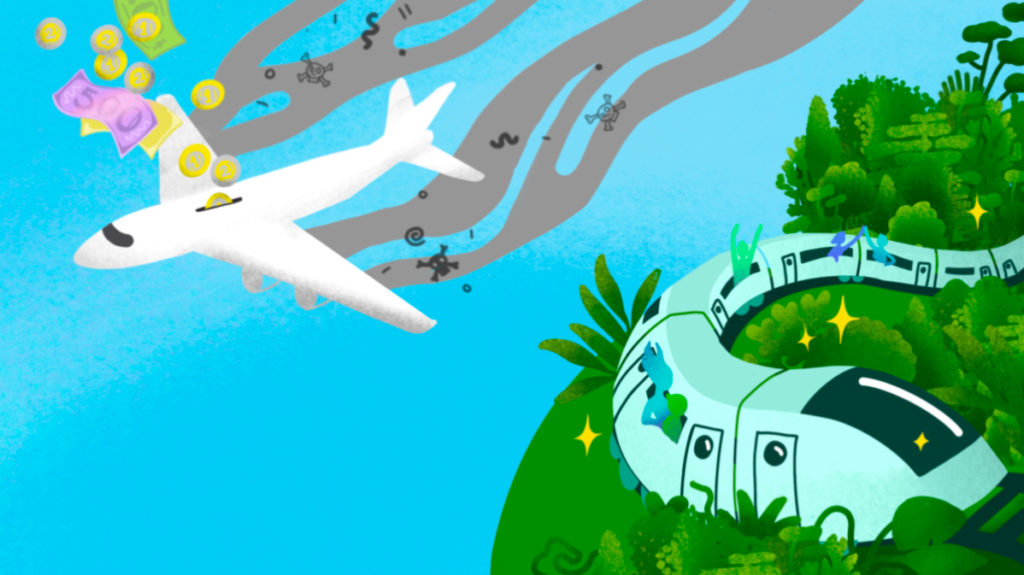 Change is in the air! What can we do to end short-haul flights?
Tackling the lack of fair competition within the transport sector and the preferential treatment of aviation will need bold political decisions. Since the beginning of the pandemic, the aviation sector has received €41.9 billion of public money in Europe. One of the rare cases in which the bailout package included environmental conditions was in Austria, where the government worked with Austrian Airlines to phase out journeys of less than three hours that have a rail alternative.
It's clear that people are willing to make more sustainable decisions if offered a choice. If we are going to start addressing emissions from transport as part of the solution to the climate crisis, we need to ensure that we offer people sustainable options and the information they need to make informed choices. This is the responsibility of the European Commission and national governments all over Europe.
Now we need your support. Our demands will remain unheard without your pressure on the Commission. Please send an email to the European Commission that we have already drafted for you. We need you to urge them to offer truly sustainable transport options and to make sure airlines pay their fair share.