An opinion by the Greens/EFA Group
On International Women's Day, we call on the European Commission to propose a comprehensive and inclusive directive to prevent, respond to and end gender-based violence online and offline.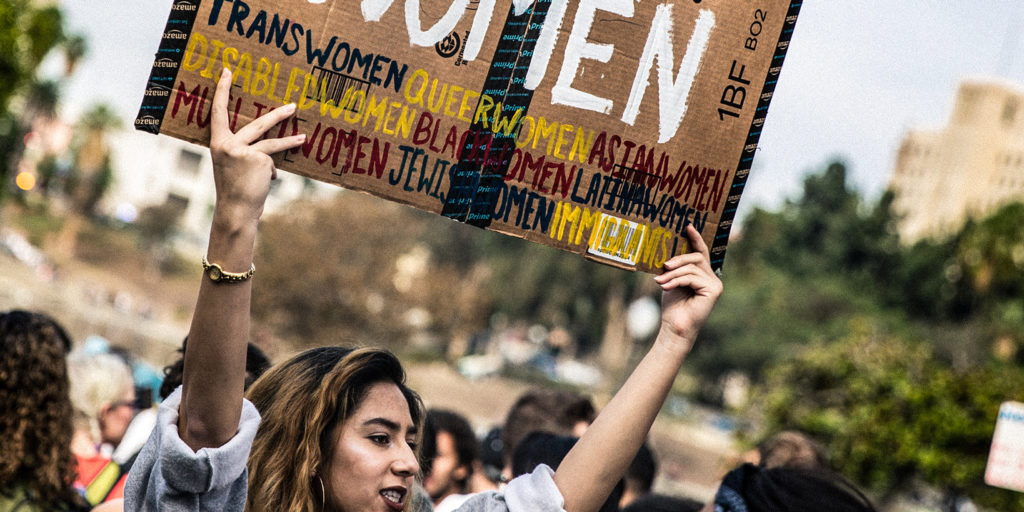 Gender-based violence is a brutal expression of unequal power relations, affecting over a third of all Europeans.
As members of European Parliament, we represent the millions of European who have in the past, or are currently, living in fear of violence. We are the voice of survivors and al whose lives have been affected by this systematic form of violence. So far, not enough has been done by the EU to protect, prevent and combat this form of human rights violation.
Each experience of GBV is different, and it's essential to acknowledge the different factors that make certain groups of individuals more vulnerable. Class, race, ability, age, religion, gender expression and identity, along with many other factors, affect who is likely to experience gender-based violence.
As an expression of outdated gender stereotypes, GBV doesn't only affect women, but anyone who doesn't conform to outdated gender norms. Trans women, trans feminine and non-binary people, and especially persons of colour, face drastic amounts of violence. Their experiences must not be erased.
In 1995, 189 nations committed to the advancement of gender equality in the Beijing Declaration and Platform for Action. Despite the commitment, 25 years later, no country in the world has achieved gender equality. The pandemic poses a serious threat to the fragile achievements made over the past decades. Current lockdown measures have exacerbated the pre-existing problems.
The economic and social stress caused by the COVID lockdown measures has exacerbated pre-existing problems by enabling an environment for coercive control. In France, during the first few months of the lockdown, cases of GBV went up by 30%. The United Nations has called the tragic turn of events a "shadow pandemic".
The availability of support services was already dragging far behind expert recommendations even before COVID. There is a severe lack of specialist services for survivors of sexualised violence in Europe, with approximately 87% of rape crisis centres or sexual violence referral centres missing in EU countries and 99% missing in non-EU countries.
Throughout Europe, service providers have been overwhelmed with cries of help. Data from the Italian National Statistics Institute shows that calls to a GBV hotline increased in Italy by +59% in 2020, compared to 2019. In Greece, a government hotline received a 230% increase in just one month following lockdown.
New forms of violence emerge in the digital age. As our lives have moved to online spaces, gender-based violence online has also increased. Attacks of gender-based violence have hit the screens of more victims in the form of physical threats, sexual harassment, stalking, zoombombing, deepfakes or even unconsensual pornographic videos displayed while women have been participating in events online.
Regardless of this development, the European Union still does not have a directive obliging its members to put an end to this form of violence.
In its Work Programme 2021, the Commission announced it would make a new legislative proposal to prevent and combat gender-based violence against women and domestic violence. The proposal shall strengthen the actions taken by the Member States by ensuring a minimum level of protection across the EU, both online and offline.
On International Women's Day, we therefore call on the Commission to urgently propose a comprehensive and inclusive directive to prevent, respond and end gender-based violence online and offline.
It's time to move empty words to concrete action, before any more harm is done.
Alice Kuhnke
Alviina Alametsä
Anna Cavazzini
Ciarán Cuffe
Claude Gruffat
Daniel Freund
Eleonora Evi
Erik Marquardt
Ernest Urtasun
Hannah Neumann
Heidi Hautala
Jakop Dalunde
Kim van Sparrentak
Kira Peter-Hansen
Michèle Rivasi
Monika Vana
Niklas Nienaß
Pär Holmgren
Piernicola Pedicini
Pierrette Herzberger-Fofana
Saskia Bricmont
Sylwia Spurek
Terry Reintke
Tineke Strik
Ville Niinistö