New map shows solidarity with asylum seekers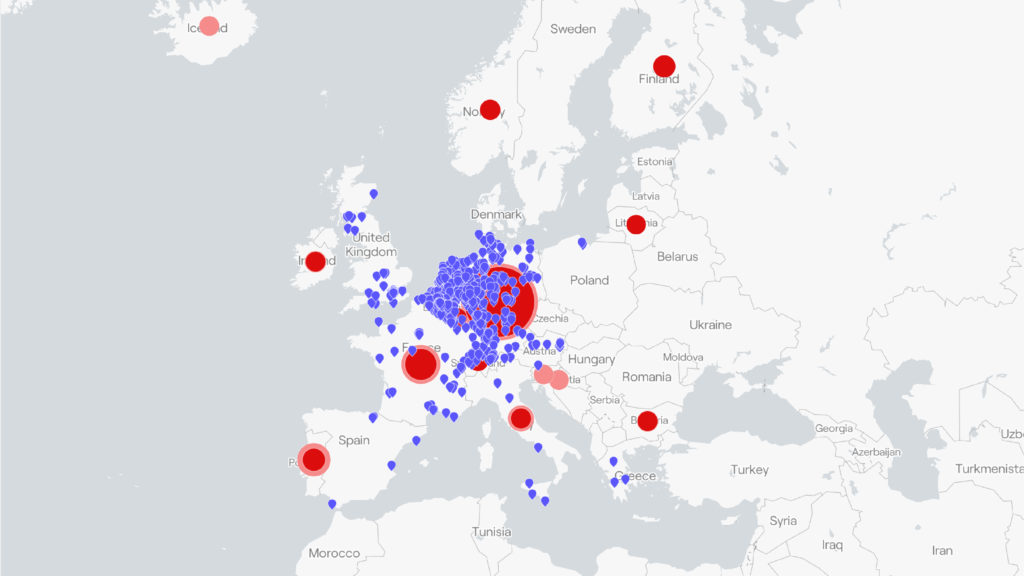 We are proud to launch a new interactive tool, EuropeWelcomes.org, to showcase the success stories behind the cities and municipalities across Europe that have opened their doors to refugees.
Refugees are welcome in Europe's towns
Over a thousand European municipalities have declared their willingness to welcome asylum seekers and refugees. So far, 17 out of 27 EU countries (plus the UK, Switzerland, Iceland and Norway) have cities that have volunteered their support to refugees.
Europe's citizens are welcoming refugees with open arms. Towns, cities and regions are declaring their community a welcoming place for asylum seekers. This clearly debunks the dangerous myths about refugees that we hear from the media and challenges the divisive messages claiming that "the EU is full" and that refugees are not welcome, spread by some of our governments set on closing our borders.
"Our Europe Welcomes Map shows that hundreds of towns, cities and, regions across Europe have volunteered to open their doors to some of the most vulnerable people in Europe. It is clear that local communities need to be a big piece of the puzzle for the future EU asylum policy. Greens/EFA MEPs are pushing for municipalities to receive direct funds, which can help them meet their local needs while welcoming those in need. Fostering a welcoming culture will help us build an alternative and more humane asylum system."
— Damian Boeselager, Volt MEP and Greens/EFA Substitute Member of the Civil Liberties, Justice and Home Affairs Committee
"The so-called migration crisis is a crisis of solidarity! The Pact on Asylum and Migration only aims at putting more obstacles in the way of those looking for refuge in the EU. For years now, cities and local authorities across Europe have put welcome and solidarity as a priority in their actions toward refugees. This is a very concrete and effective solution to the humanitarian crisis taking place at the EU borders."
— Saskia Bricmont, Greens/EFA MEP, member of the Civil Liberties, Justice and Home Affairs Committee
We need our national governments to show solidarity now!
Despite the willingness of people across the EU to show compassion, shelter and assistance to refugees, efforts to receive those in need and to offer refugees protection are blocked by our national governments.
In the negotiations on the EU's Asylum Pact, the Greens/EFA are calling for a more active role for municipalities. We believe that the future EU solidarity system should build on voluntary solidarity first, by taking into account the large willingness to welcome refugees as demonstrated by so many municipalities. Financial incentives and direct funding to municipalities and regions receiving asylum seekers and refugees could be provided by the EU. This could help the municipalities to improve their local infrastructure for the local population, enhance their integration programmes and give asylum seekers and refugees a proper welcome.
"As mayor of a municipality in the North of France until 2019, I participated in the foundation of the ANVITA association – the association of welcoming cities and territories – which I co-chair with Jeanne Barseghian, ecologist mayor of Strasbourg. Thanks to the elected representatives and citizens I meet regularly in the field, thanks to the experience of my city where we opened a reception camp for refuge seekers who would otherwise have remained in the cold and mud, in inhuman conditions, I know how welcoming and supportive European citizens are. All we need to do is communicate, exchange and share experiences and good practices so that action can follow. This is what we hope to do with this « Europe Welcome » map: to show solidarity wherever it flourishes in Europe and to gather and encourage solidarity impulses."

— Damien Carême, Greens/EFA MEP from the Civil Liberties, Justice and Home Affairs Committee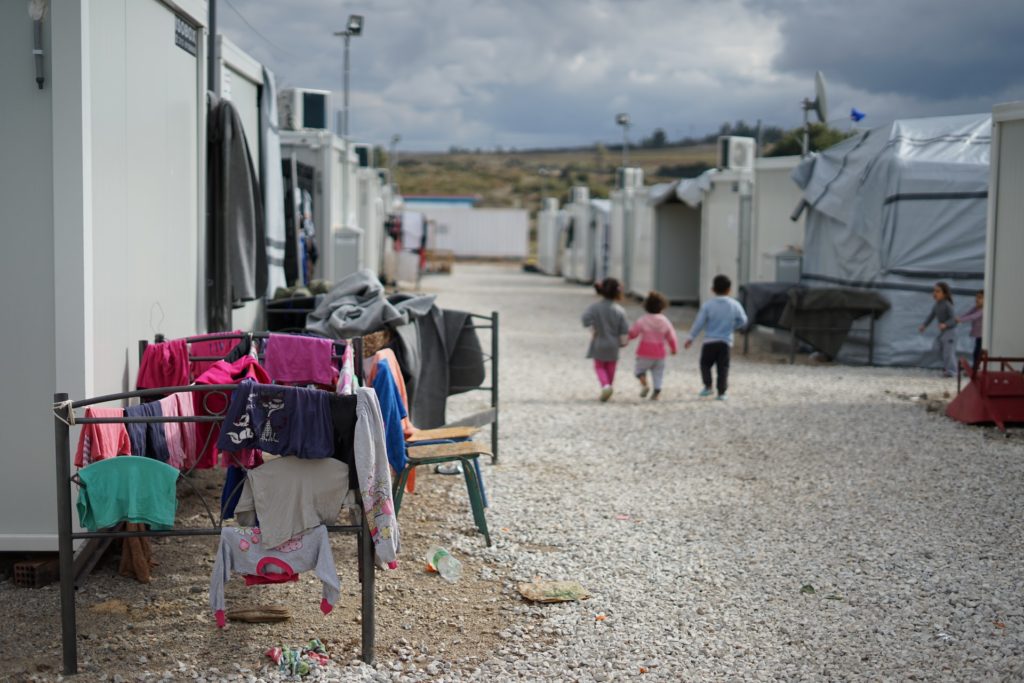 "There are cities in Europe that are willing to open their doors to welcome refugees. However, the current EU policy does not allow it to be properly implemented. It is necessary to overcome the policies of the past that force people to spend months and years in refugee camps with no hope of changing their situation. The new tool we are launching today, EuropeWelcomes.org, will show that there is a different face to Europe, which stands up against and opposes the rhetoric of extreme right-wing hatred and unfair treatment at the EU's borders."
— Ernest Urtasun, Greens/EFA MEP, Vice-President of the Greens/EFA Group
'What can I do to help refugees in my community?'
Place your city on the map
Write to your mayor to urge them to show their solidarity
Get in touch with the civil society organisations working hard to build support for welcoming refugees across Europe:
Our European values are being undermined at the external borders, despite the fact that more than 600 municipalities in the EU are ready to take in and help refugees. No one would have to suffer in overcrowded camps on the Greek islands if we allowed these communities to help. The European Commission must codify voluntary solidarity in law. We need all EU countries to act now. As a German MEP, I'm calling on our Ministry of the Interior to put an end to their blockade and make reception possible for communities and regions."
— Erik Marquardt, Greens/EFA MEP from the Civil Liberties, Justice and Home Affairs Committee
"I invite all citizens of good will, all NGOs, all help organisations, all refugees & asylum seekers to reach out to their mayors and councillors to ensure that this map shows how welcoming Europe can be. Our governments need to understand that we still see the individuals behind the crisis. Together, if we were just allowed to act, we would easily be able to welcome those in need."
— Damian Boeselager, Volt MEP and Greens/EFA Substitute Member of the Civil Liberties, Justice and Home Affairs Committee
"The 2015 Relocation Scheme failed because of a lack of solidarity among EU Member States. Yet, there are many welcoming communities throughout Europe that deserve our praise and support. This campaign therefore aims at creating a strong alliance, connecting these municipalities, and overcoming failures of the past. Let's overturn the Fortress Europe narrative into a Welcoming Europe one.
— Tineke Strik, Greens/EFA MEP from the Civil Liberties, Justice and Home Affairs Committee
Join our #WelcomingEurope campaign and together we can amplify the voices of our local and national communities, support civil society movements working for refugees in the EU and advocate for the voluntary reception of refugees in Europe! #refugeeswelcome

"This campaign highlights an important aspect of immigration that too often remains unmentioned in the political debate. Refugees are not only in need of our protection, they bring innovation and prosperity to our communities, and by refusing them access we are not only harming refugees but also obstructing development of our own societies. Therefore, we call on the Commission, the Portuguese Presidency and the Member States to ensure that the upcoming Asylum Pact will actually bring change and allow for the relocation of refugees and migrants. The cities and municipalities that wish to help should be allowed to do so."
— Alice Bah Kuhnke, Greens/EFA MEP, Vice-President of the Greens/EFA Group
Damian BOESELAGER

Saskia BRICMONT

Damien CARÊME

Tineke STRIK

Ernest URTASUN

Alice KUHNKE

Erik MARQUARDT