An IPSOS survey commissioned by the Greens/EFA group reveals the views of Europeans on a number of key housing and social rights issues. Among the findings, the poll shows an EU-wide average of 62% of respondents agree that the EU should support their country in dealing with homelessness, while 77% would like their governments to do more to provide adequate housing.
The COVID-19 crisis and having to stay at home to protect ourselves and others, together with the economic uncertainty many households face as a consequence of the pandemic, has only highlighted the importance of adequate and affordable housing for all.
Recently, over 24,000 people in the EU from 27 Member States took part in an IPSOS survey, commissioned by the Greens/EFA group with a focus on housing issues, in particular on access to housing and the issue of homelessness. One of the most revealing results from the survey is that an EU-wide average of 65% of all respondents said they thought that homelessness has increased in their country.
Meanwhile, an EU-wide average of 73% of respondents answered that they worry about homelessness a lot or a moderate amount. The level of concern was highest in Southern European (84%) and Eastern European (75 %) countries.
When asked if they think their government is doing enough to tackle homelessness, an EU-wide average of only 16% answered positively. Further to this, a majority of respondents (62%) EU-wide stated that they were in favour of the EU supporting their country to tackle homelessness.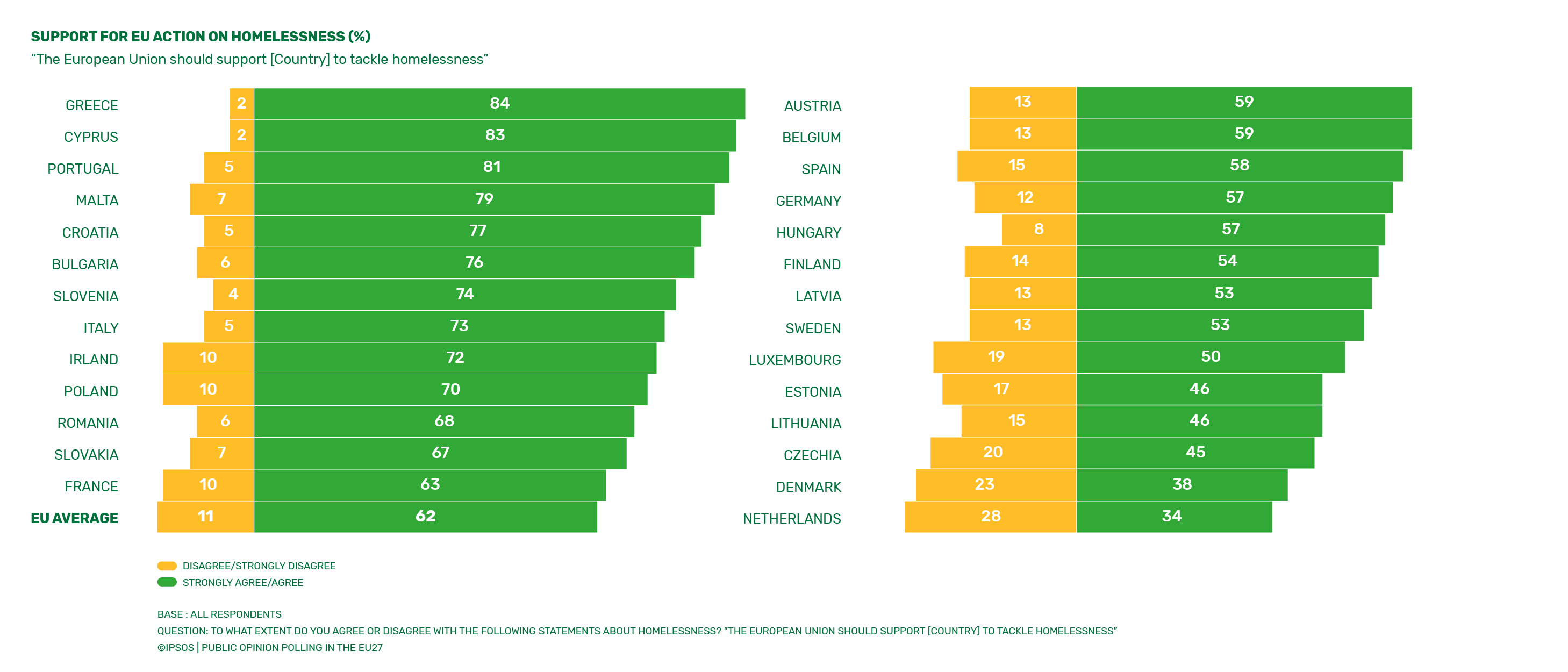 Access to adequate and affordable housing was also one of the main concerns of respondents when it comes to housing issues overall, with only an EU-wide average of 23% of people agreeing that they have access to affordable housing in their area. Moreover, 41% of respondents replied "lack of investment in low cost/social housing" when asked what the main reason for unaffordable housing was.
An EU-wide average of 77% of all respondents agreed that "governments should guarantee that everyone has the right to decent and affordable housing".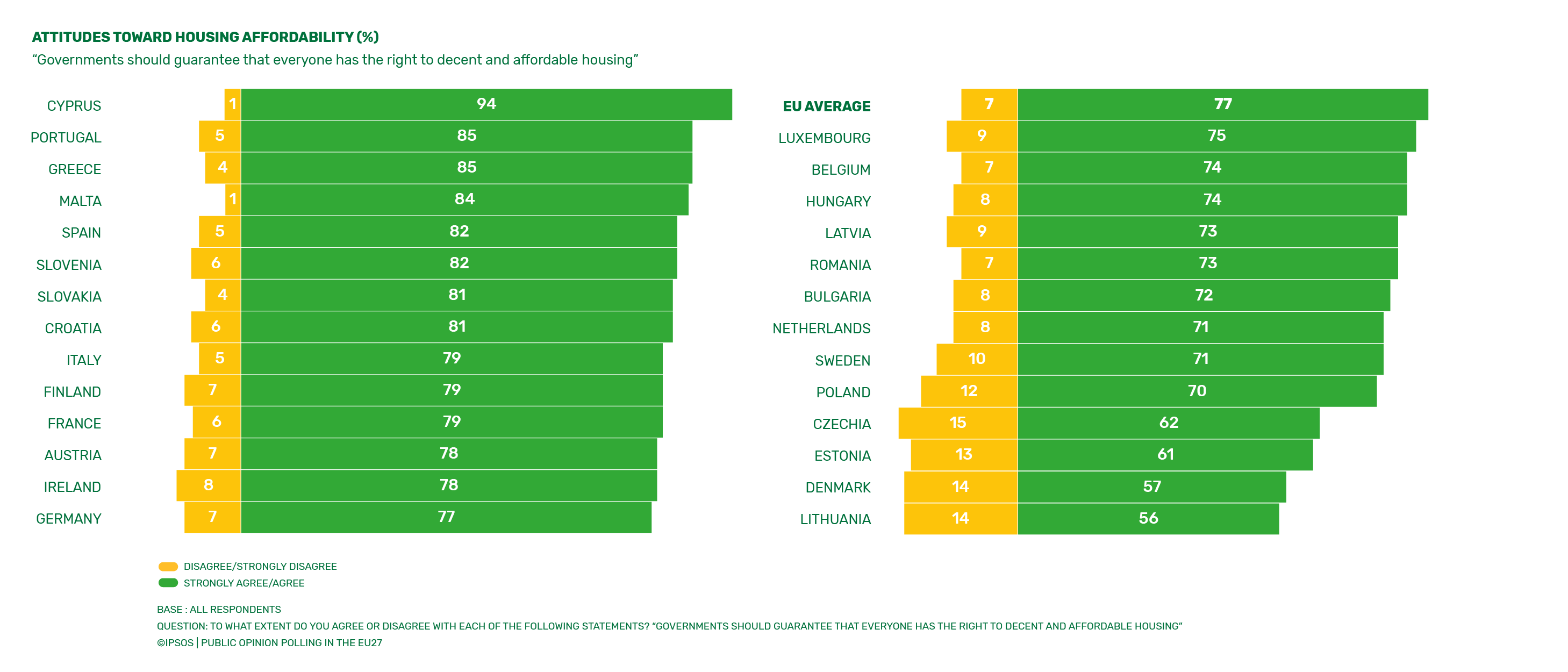 The Greens/EFA group have been working to defend housing rights for all at a European level in the European Parliament report on Access to Decent and Affordable housing and in recent calls, together with cross-party MEPs, European city mayors, regional representatives, and NGOs for EU leaders to set an EU goal to end homelessness at the Porto Social Summit on 7-8 May.
Background on the survey data
The survey was conducted between 11 February and 5 March 2021, among members of Ipsos' online Access Panels. The sample consisted of approximately 1,000 adults aged 18 and over in each country, with the exception of Cyprus, Luxembourg and Malta, where the sample size was 200. The data is weighted so that each country's sample composition best reflects the known demographic profile of the adult population according to the most recent census data.