The journey of young refugee Claire
This testimony is part of our Europe Welcomes campaign. We thank Caritas Belgium for sharing it with us.
After a fire destroyed the refugee camp in Moria (Greece) where she had been staying, Claire* and ten other unaccompanied minors were relocated to Belgium. Claire was fostered by Wim and his family, on their farm in the Belgian countryside.
It must have been a shock – after the overcrowding, the dirt and the makeshift tents of Europe's largest refugee camp – when Claire landed at a cold and empty Brussels airport in December 2020. "And from the airport straight to our farm in the Belgian countryside," Wim adds. This came as a surprise to the 12-year old Congolese girl. "She mainly associated Belgium with Brussels. The city. Well, where we live, Londerzeel – it's a village, if there ever was one!"
"Of course, it's not easy, having a newcomer to the family."
This, indeed, was a first challenge in terms of expectation management. But Wim, his wife, four children and his live-in father were determined. "Funny for such a young girl how she associated the countryside with poverty, with the unknown, the dangerous, the emptiness." But that countryside was less empty than she imagined. Wim works as a farrier and runs a horse stud farm together with his wife. "And there is a lot to see and do on our farm. Busy days!"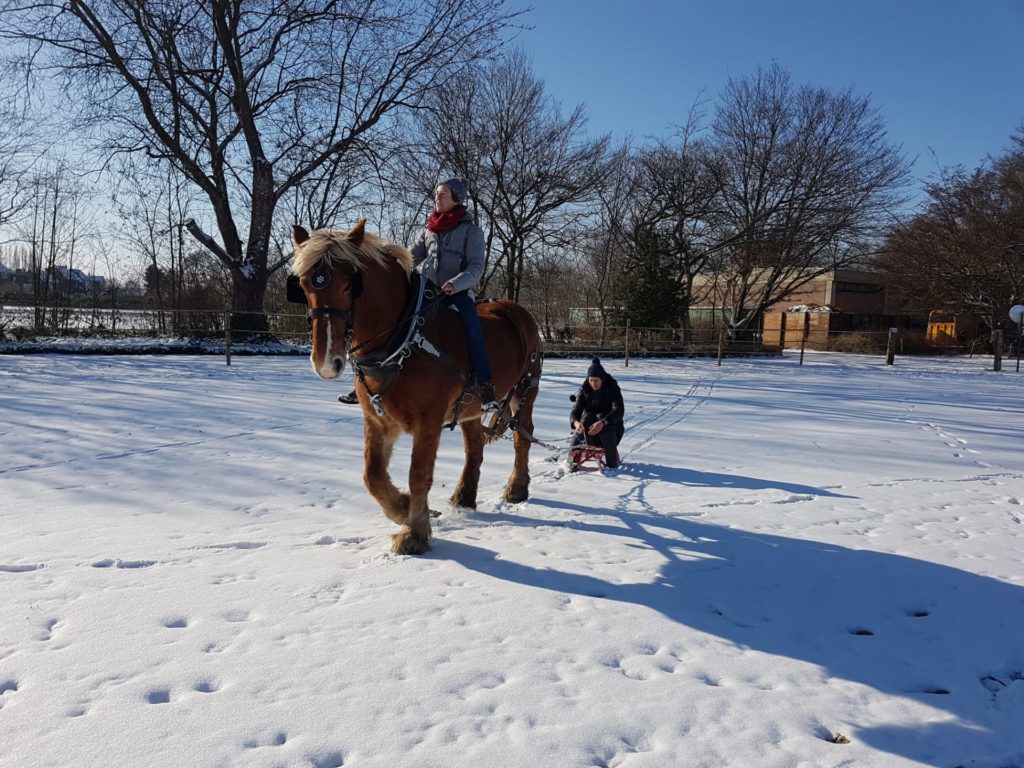 Although that farm life was already busy, the idea grew last year to apply as a foster family for unaccompanied minors. "We already had some experience in taking care of a foster child, but this time we also wanted to make an explicit commitment to unaccompanied minors." Partly as a continuation of solidarity that they have been showing for several years for transmigrants in Brussels, partly prompted by the feeling of wanting to do something more.
"Of course it's not easy, having a newcomer to the family. And of course it demands the necessary attention for everyone's feelings and doubts – often a delicate balance." Wim makes no bones about it when he reflects on the greatest challenges. "It demands a lot from all family members. But that is recognizable for all large families, isn't it?"
"Doing something is better than doing nothing."
Every day, Claire takes the train to school. "In the nearest town, where she is in a special class for underage foreigners. In Dutch!" Thankfully, Claire picks up Dutch very quickly – she's clearly an intelligent girl.
She hasn't been in the country very long, and the challenges sometimes seem more visible than the rest, but there are many beautiful moments. "Those moments when her defensive shield seems to melt. When you feel it clicks. When she starts to speak openly. With the other children. With her foster mom. When we get to see the girl in her – the girl she usually tucks away carefully."
"By welcoming Claire, I feel we contribute to the necessary solidarity that seems to be lacking at the political level."
What does it mean for Wim personally to welcome Claire into his family? "You have to do something. You have to try," says Wim. "But of course we have no guarantee whatsoever whether this will all work out. But doing something is better than doing nothing. Doing nothing, well – perhaps too loaded a word – but that equals guilty neglect. No, better to try something. And daring to do so brings satisfaction. Especially when you see her flourish."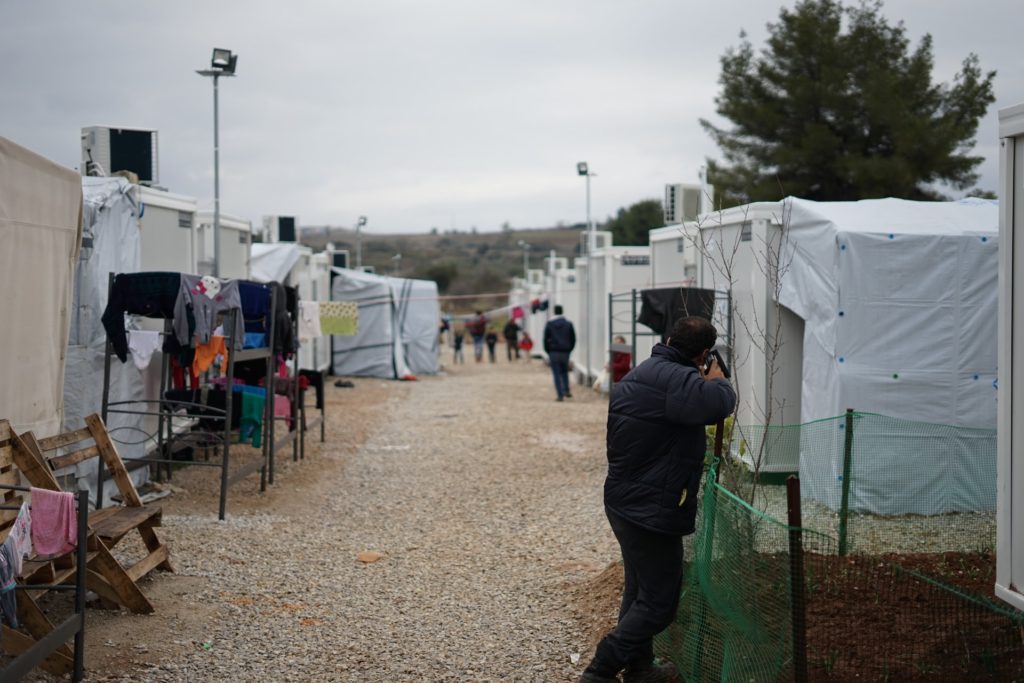 "Of course, looking after Claire also comes with making very difficult decisions. And we're happy that we can count on the help of the professional guardians of Caritas."
"We are all human, right?"
What about what is happening at the borders of Europe – in Greece, in Italy? "Honestly? I find myself zapping away sometimes. By welcoming Claire, I feel we contribute to the necessary solidarity that seems to be lacking at the political level. It makes me angry. It's shameful. Sometimes I just can't watch it anymore. We are all human, right? How is it possible that Europe has organized itself so quickly in recent months to find a solution to the COVID-19 crisis? Revolutionary! Incredibly quick and coordinated. And yet, after all these years, they still can't find a solution for the camps in Greece? Even 100 years ago we managed better. It's a travesty."
Nonetheless, Wim continues to believe. "In the goodness of man. Of men – plural. In our shared humanity. And nothing better reminds us of the latter than the way in which we see this Congolese girl finding her place in the Belgian countryside – even if it's just for now."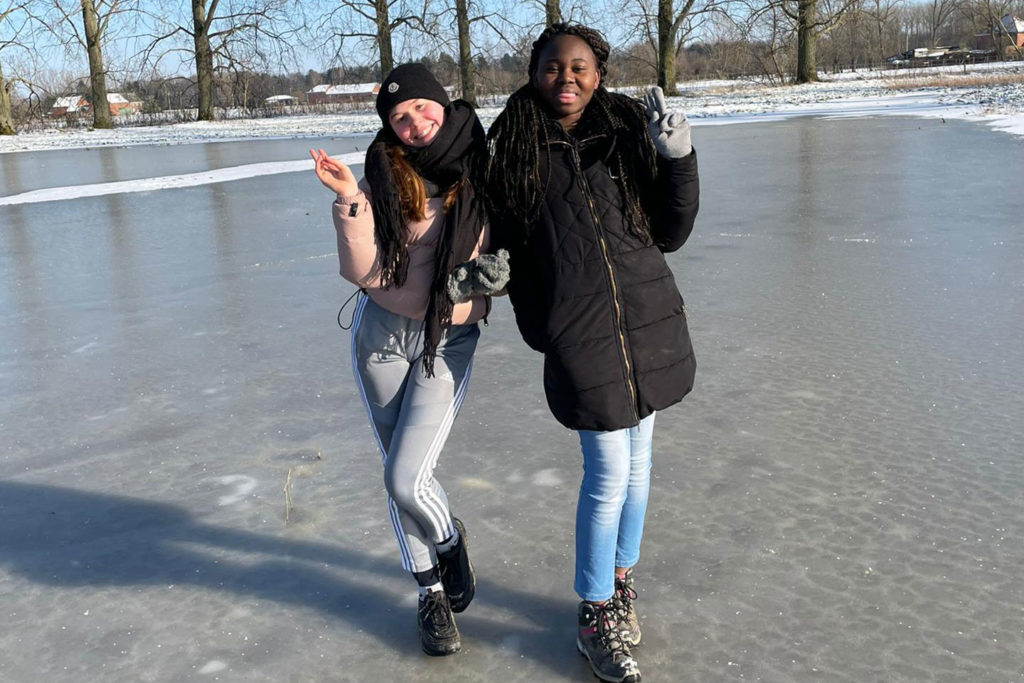 (*Name has been changed.)